Here are the available townhouses for sale in Moors Landing in Howell.
Moors Landing
About Moors Landing Howell Townhouses For Sale
Moors Landing Howell is a townhouse community in Monmouth County, NJ. It's on the border of Howell and Freehold Township. Even though it's in Howell, the mailing address is Freehold, NJ 07728.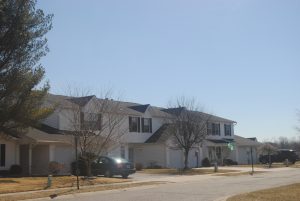 The Homes
Between 1985 and 1987,  264 townhouse were constructed. These townhouses have between 1190 and 1617 square feet of living space.there are four different models. Two of the models are two bedroom, with either one or two baths,  "single level" townhouses. In addition, the other two models are two level homes with three bedrooms and 2.5 baths. Additionally, all  homes have a 1 car garage, and some homes have fireplaces.
Moors Landing in Howell has a homeowners association, therefore a monthly maintenance fee is charged for these townhouses. Common area maintenance, exterior maintenance, garbage removal and snow removal are included in this fee. In addition, you'll have use of the outdoor pool.  Residents of the townhouses are not allowed pets.
Additionally, Moors Landing also has about 80 single family detached houses. These two story homes come with three bedrooms, 2.5 baths in addition to a one car garage. The detached houses have a lower monthly maintenance fee because exterior maintenance isn't included. In addition, your pets are permitted, with restrictions, in the single family homes.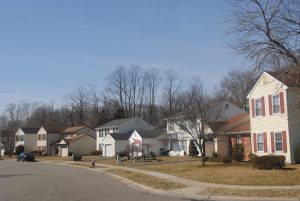 Financing
Since the homes in Moors Landing in Howell are classified as townhouses, This makes these homes eligible for FHA financing. As a result, you can purchase a home with as little as 3.5% down payment.
Schools
School age children attend the Howell School System. When the students enter high school, they'll attend the Freehold Regional High School District. Another option for high school students is the Monmouth County Vocational District. In fact, both offer specialized programs to high school students.
Transportation
Commuters to New York will love the location because residents of Moors Landing in Howell can walk to the New York buses on Route 9.
Our Web Sites
Monmouth County Active Adult Communities
Ocean County Active Adult Communities
Barbara "Bunny" and Arthur Reiman
Realtor Associates
Woodward Realty Group
55 W Main St
Freehold NJ 07728
Greenway Run Howell