Here are the available townhouses for sale in Country Village in Howell.
Country Village
About Country Village Howell Townhouses For Sale
Country Village is a community of townhouses that's located in the northern section of Howell. There are a total of 151 homes, which were built in 1995 – 1996. The townhouses have either two, three or four bedrooms with 2.5 baths. Additionally, some of the homes have a 1 car garage. Also, a few homes have a basement.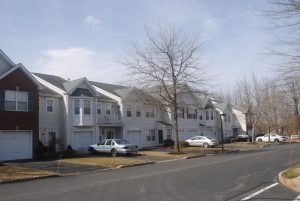 There are six  different models available in Country Village Howell. Home sizes are between 1360 square feet * and 1886* square feet of living space.
Country Village Howell is unique because it's one of the few condo communities that allow a small fenced in back yard. As a result, this is a pet friendly community.
There is a monthly association fee which includes exterior maintenance of the building, common area maintenance, landscaping and snow removal, There is a  playground, however, there is not a pool.
Financing
Country Village Howell is FHA Financing approved, as a result, these homes can be purchased with a low down payment.
Education
Students in kindergarten through eighth grade will go to schools in the Howell School District. When these students enter high school, they'll attend the Freehold Regional School District. The FRHSD has six schools. Each offers a specialized curriculum. Students are welcome to attend the high school which offers the courses they want to take, however, admission is competitive.
The Monmouth County Vocational School District is an option for students, because career educations are available at one of five high schools in Monmouth County.
To see the available homes in Country Village Howell, call us for an appointment.
Our Web Sites
Monmouth County Active Adult Communities
Ocean County Active Adult Communities
Barbara "Bunny" and Arthur Reiman
Realtor Associates
Woodward Realty Group
55 W Main St
Freehold NJ 07728