Search to find the available townhouses for sale in Cedar Glen in Howell. Find your new home today!


About Cedar Glen Howell Townhouses For Sale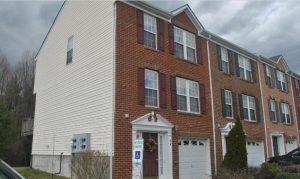 Cedar Glen Howell is a townhouse community which consists of 99 townhouses. These homes were built in 2004. Each of these townhouses has 1640 square feet* of living space, with either two or three bedrooms. However, there are smaller bedrooms in the three bedroom models. Each home has three living levels. In the lower level there's a 1 car garage, laundry facilities and a family room. The second level has the living room/dining room and the kitchen, in addition to the deck. Lastly, the bedrooms are located on the top level.
The Cedar Glen Howell townhouses typically sell in the mid to upper $200,000's.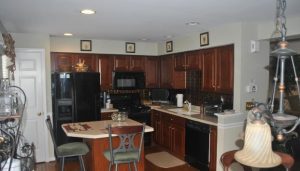 Ownership is condo style, thus there's a homeowners association. The monthly association fee provides for the exterior maintenance of the building, in addition to common area maintenance, landscaping, snow removal and tennis courts. Also, your pets are welcome in Cedar Glen.
Cedar Glen does not have a community pool. Instead, visit the beautiful beaches at the Jersey Shore.
Financing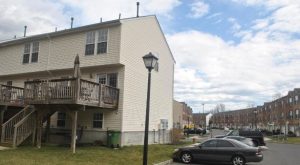 Cedar Glen is classified as a townhouse community. Therefore, it doesn't need approval for FHA financing. As a result, the homes can be purchased by qualified borrowers with as little as 3.5% down payment.
Transportation
Cedar Glen Howell is in an excellent location because it's right off of Route 195. This means you have east – west access to the Garden State Parkway or Route 9. Howell provides a Park and Ride lot a short ride away on Route 9 for commuters to use. Or, if you prefer, the New Jersey Transit train station in Belmar is a short ride away.
Education
Howell Township provides education to students in Kindergarten through eighth grades. When a student enters high school, they'll attend the Freehold Regional High School District. The students also will have the option of attending one of the six high schools, each of which offers unique, specialized curriculums. Some of the programs are Culinary Arts & Hospitality Management, Fine & Performing Arts and Global Studies. However, due to a competitive admission process, not all students who apply will be accepted.
Additionally, these students may attend one of five full time high schools in the Monmouth County Vocational School District. These schools offer highly specialized career training courses. Some of these magnet schools are the High Technology High School and the  Communications High School. The Monmouth County Vocational District also offers shared time courses in other fields, such as Carpentrym Marine Trades and Automotive Technology – to name a few.
Ready to Buy or Sell?
When you're ready to look at a Cedar Glen condo for sale, homes in Howell, or anywhere else in Monmouth or Ocean counties, give us a call. Call Bunny and Art Reiman – Realtors. Let us use our experience and our expertise to help you find your new home!
The Real Estate Market
In 2019, 10 homes have sold in Cedar Glen.
Recently Sold Homes
No homes were reported as sold in December 2019.
* Square footage is as per data from the Monmouth County tax records.
Our Web Sites
Monmouth County Active Adult Communities
Ocean County Active Adult Communities
Barbara "Bunny" and Arthur Reiman
Realtor Associates
Woodward Realty Group
55 W Main St
Freehold NJ 07728
Adelphia Greens Howell
Moors Landing
Condo In Howell
Cedar Glen Howell Townhouses for sale
interest rates remain low, despite recent measures by the Federal Reserve. A 30 year mortgage can be had for 3.625% as of 1/17/20.
This is where you'll find the townhouses for sale in Cedar Glen, which is in Howell Township, Monmouth County NJ 07731. Furthermore, here are the  townhomes for sale and townhouses for sale in Cedar Glen. In fact, these are luxury townhouses and luxury town homes. There are two bedroom townhouses for sale. Additionally, townhouses for sale with 2 bedrooms or townhouses are available. Furthermore, 3 bedroom townhouses are for sale. Also there are townhouses for sale with a garage. This is a nice place to live, since it's near the Garden State Parkway.A cedar glen condo for sale can be found here.
it's right next to route 195, which allows easy access to many other roadways.