Adelphia Greens Howell
Search to find the homes for sale Adelphia Greens Howell. Whether you're a buyer or a seller, or both, call us – Realtors Bunny and Art Reiman, We can help you just like we've helped hundreds of other families find their new home.
About Adelphia Greens Howell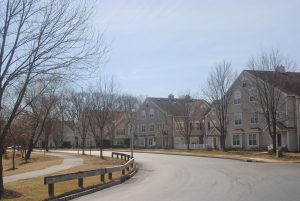 Adelphia Greens is unique because it's located in both Howell and Freehold Township. Between 2000 and 2003, 208 townhouses were built in the Howell section, while 96 were built in Freehold.. The homes in each town are of similar design, with 3 models which were offered. However, the biggest difference is that the Howell homes have a third story loft, while the homes in Freehold have basements.  All of these models have two bedrooms in addition to 2.5 baths. However, the homes in Adelphia Greens do not have garages. You'll find around 1,900 square feet of living space in these homes.
Since Adelphia Greens Howell has a homeowners association, this means that there's a monthly maintenance fee. The good news is that the homeowners association provides exterior maintenance of the building, lawn care and snow removal in addition to common area maintenance. Does Adelphia Greens Howell allow pets? Yes indeed, your pets are welcome in Adelphia Greens Howell.
Financing in Adelphia Greens Howell
Since the FHA Approval for homes in Adelphia Greens Howell has been renewed and is valid until 1/16/23, it's possible to purchase here for only 3.5% cash down. And, by having the seller pay some of your closing costs, it's possible to purchase with very little cash down. Call me for details.
In addition, there are other options available which require a low down payment.
Transportation
Commuters will love living here, because they'll be within an easy walk to  the bus service on Route 9. Both local and commuter buses to New York are available. Route 9 provides access both north and south, while Route 195 allows for access to east – west locations. Rail service to New York is available from New Jersey Transit in Matawan, Red Bank and other Jersey Shore Towns.
Amenities In Adelphia Greens Howell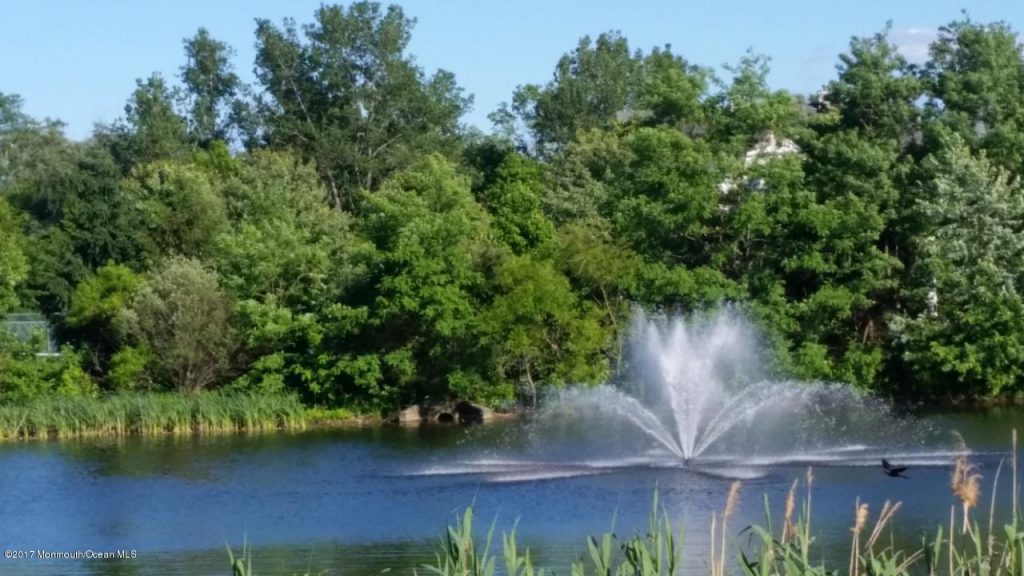 You'll find that there are tennis courts, basketball courts, a playground and a jogging path in Adelphia Greens. However, there isn't a pool or a clubhouse. Additionally, there are numerous parks in the area. And of course,  if you want to swim, you can visit the beautiful beaches at The Jersey Shore!
Education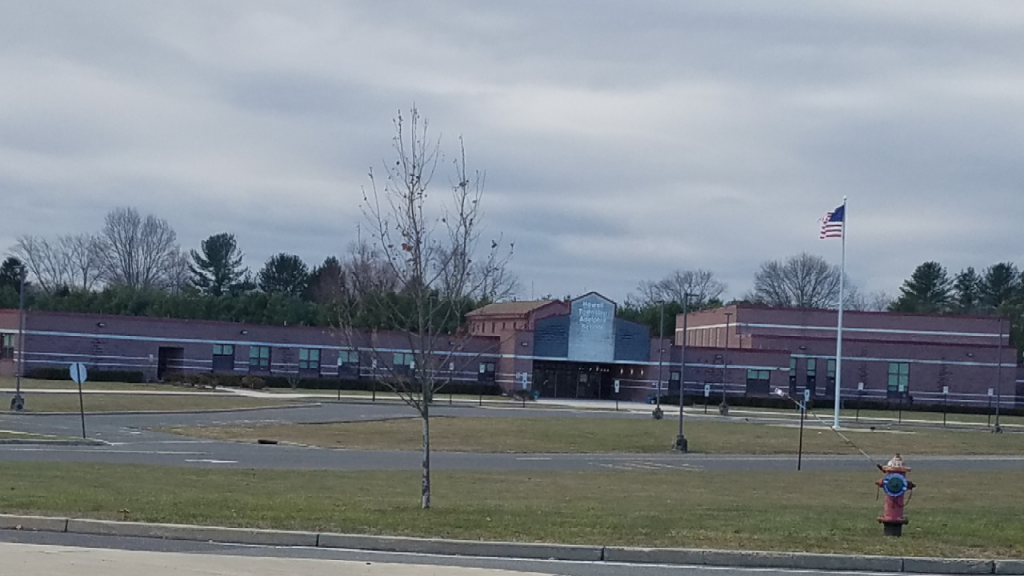 Children in grades kindergarten through eighth  will attend the Howell school system, which consists of twelve schools. These schools educate almost 7,000 students in grades Pre-K through eighth grades.
When students reach high school they'll attend the Freehold Regional High School District.  There are six high schools. In each of the schools unique programs are offered. Accordingly, students interested in attending one of these schools to take the unique courses can apply through a competitive application process. Be prepared, because not every student who applies will be accepted due to a competitive admission process. Some of the eleven different programs offered are Computer Science and Law & Public Service. In fact, Howell High School is widely noted for it's Fine and Performing Arts program.
In addition, the Monmouth County Vocational School District has five full time magnet high schools which offer career specific educations. Some of the programs offered at these schools are Bio Technology and  Marine Science & Technology. Additional shared time programs, such as Allied Health and HVAC are also offered. 
In addition, you'll find there are numerous private schools in the area. Also you'll find many day care and nursery schools are nearby.
Nearby, the Monmouth County Community College, Brookdale, has it's main campus in Lincroft which is less than 30 minutes away. Brookdale Community College also has a remote campus minutes away in Freehold. Furthermore, some New Jersey Universities also offer classes in that remote campus.
Recreation and Activities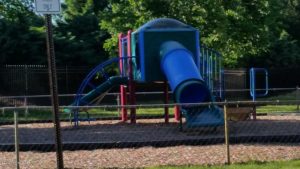 Residents of Adelphia Greens Howell have full use of the basketball and tennis courts and the playgrounds plus the public park system in Howell. In addition, there are numerous nearby parks that are in the Monmouth County Park System. My favorite is the Manasquan Reservoir, which features a 5 + mile walking or bicycle path. Howell also offers residents a summer camp program. Additionally, Monmouth County operates 8 public golf courses.
Abundant shopping is available along Route 9, with all major chain stores represented. Nearby in Freehold is the Freehold Raceway Mall, which features over 200 stores and restaurants. Mixed in with all of the Route 9 shopping is a multitude of restaurants. You'll find the major chain restaurants along with many fine independently owned eateries.
Within a short drive is Six Flags Great Adventure. Freehold Raceway offers harness racing. You can reach Atlantic City within 90 minutes via the Garden State Parkway. And of course, there's always the Jersey Shore which is 30 minutes away.
Enjoy the live activities in downtown Freehold. Summer concerts at the Hall of Records, Freehold Idol and many other activities are available in addition to the Memorial Day Parade.
Here's a hint. Do you remember reading above that Howell High School is noted for it's performing arts program? For this reason, don't miss their spring musical.
Ready to Move?
Whether you're ready to either buy or sell a home in Adelphia Greens Howell, contact us, Bunny and Art Reiman – Realtors. You see, we've helped hundreds of families with their real estate needs, and we can help you too.
Condo Ownership – who owns what?
The Real Estate Market
During 2022, 5 homes were sold in Adelphia Greens Howell, with an average sale price of $359,300.
Furthermore, during January 2023, no sales were reported to the MLS.
Also, you may also want to look at the homes for sale in Raintree Freehold.
Recently Sold Homes
In December 2022, no sales were reported to the MLS.
Adelphia Greens Townhouses for sale in Howell NJ 07731
Here is where you'll find the townhouses that are for sale in Adelphia Greens. Also find the homes for sale in Adelphia Greens. This section of Adelphia Greens is located in Howell Township, Monmouth County NJ 07731. Actually, here are the town homes for sale and townhouses which are listed for sale in Adelphia Greens. For example, there are luxury townhouses with two bedrooms and a loft which offers additional living space. Actually, the two bedroom townhouses for sale in Howell do not have a basement. In addition, townhouses with 2 bedrooms are for sale.
As of 11/6/22 there aren't any homes for sale here. Typical asking prices are between the upper $200,000s and the upper $300,000s..
Find a Realtor near me.
Mortgage Rates
Since this community is approved for FHA financing, use this opportunity to purchase using low FHA mortgage rates. While rates are rising, the average mortgage rate, on 11/6/22, is about 7.565%. However, in Holland the rate is 7.325%.
And, you'll be glad to know that today's random country is Tahiti.
Adelphia Greens Howell
Homes typically sell in the $300000s (approx 965700 Chilean peso). As a matter of fact, homes for sale in Adelphia Greens are near transportation. Actually, the bus to New york is within walking distance. Another location you can walk to is an Acme supermarket. Other stores in this shopping plaza are a pizzeria, a deli, a hair salon, a dry cleaner, a bank and Dunkin Donuts, plus few more. And the local post office is a short walk away.