Greenway Run Howell
Search the available townhouses for sale in Greenway Run in Howell. Then, whether you're a buyer or a seller, call Bunny and Art Reiman – Realtors because we can help.
About Greenway Run Howell
Between 2013 and 2014, Greenway Run Howell, which is a small townhouse community, was built. In fact, it's conveniently located west of Route 9 at the border between Howell and Freehold, easy access to major roadways is available. In addition, it's within walking distance of the buses on Route 9.
Here you'll find 46 luxury town homes with 1500 square feet to 1730 square feet of living space. Also, these homes have three levels of spacious living space and a one car garage.
Since there's a home owners association, there's a monthly maintenance fee. This fee includes exterior maintenance of the building, lawn maintenance, snow removal and garbage collection. However, while the community doesn't have a swimming pool, the beaches at The Jersey Shore are close.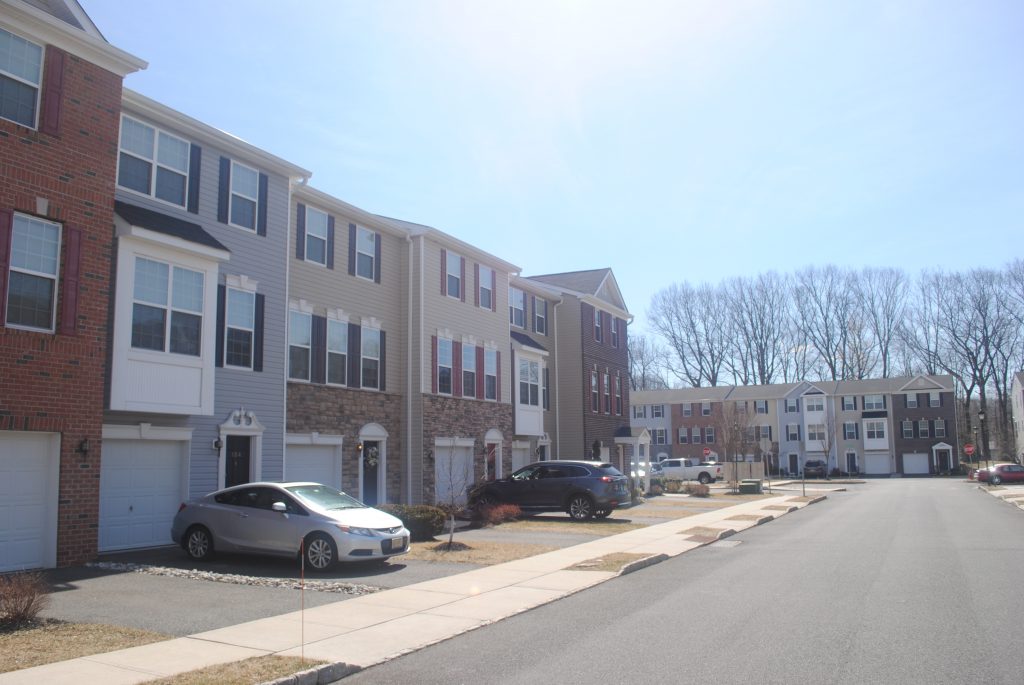 Financing in Greenway Run Howell
New FHA guidelines once again allow for one time "spot approvals" for properties in communities that are not FHA approved, such as Greenway Run Howell. In addition, there are other mortgage programs available to qualified borrowers which offer similar low down payments.
Education
While the Howell School District educates children in kindergarten through eighth grade, when students begin high school, they will go to one of the six schools in the Freehold Regional High School District. Students may attend one of the schools, and actually each offer unique, specialized curriculums. However, admission is through a competitive admission process. Some of these programs are Law Enforcement & Public Safety and Medical Sciences, as examples.
Additionally, career educations are available at the Monmouth County Vocational School District. These five full time magnet schools offer educations centered upon Allied Health & Science and High Technology in addition to others. In addition, there are many part time courses offered. Some of the courses available are Automotive Technology and Electricity.
Also, there are many private schools nearby.
Transportation
Commuters will appreciate Greenway Run because bus service on Route 9 is within walking distance. Buses include local service on Route 9 both north and south. In addition, bus service to New York is available. Major roadways are easily accessible.
Shopping and dining are also nearby.
Ready to Move?
When you're ready to look at townhouses, please contact us, Bunny and Art Reiman – Realtors. As long time residents in the area currently we have three generations of our family living in Freehold and Howell. Further, we've helped hundreds of families find their new homes, and we can help you too.
Recently Sold Area Homes
During 2022, 7 condos were sold in Greenway Run. Furthermore, the average sale price was $450,071.
Furthermore, there were no sales reported to the MLS in January 2023.
More about Greenway Run Howell
Homes typically sell for about $340000 to $450000 ( roughly 153800 Central African CFA franc).

Whether you're looking for a 2 bedroom townhouse for sale or a 3 bedroom townhouse for sale, you are on the right web site. Consequently, if you're looking for a townhouse for sale in Howell, or a 07731 townhouse for sale, you are also in the proper web site. You can search for a town home for sale in Howell, or a town home for sale in Monmouth County also. Further, if you want to look for a townhouse with garage, you can find it here too. Greenway Run Howell has all of that. THese newer luxury townhouses and zillow townhouses for sale are in Monmouth County.)..). Although mortgage rates have risen, they're still reasonable. As of 2/15/23 the average rates are in the vicinity of 6.10% for a 30 year mortgage. However, the rate in Sudan is 8.375%.
CUrrently, no homes are for sale.
AS a completely unrelated subject, today's random country is Belgium.
You can also search to find a two bedroom townhouse for sale or a three bedroom townhouse for sale, or condos townhomes for sale Howell NJ.