Howell Condos for sale
Search the condos and townhouses for sale in Howell NJ 07731. If you're either a buyer or a seller, call us. Because we've sold hundreds of condos in the area and we can help you too.
About Howell Condos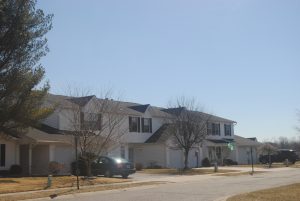 In Howell, there are 10 different condo complexes with over 1,800 condos and townhouses. Condos for sale in 07731 are available with either 1,2 or 3 bedrooms. Many of these homes have garages, while some have a basement. Typically, sale prices for these homes range from the low $100,000s to the mid $400,000s. As a result, whatever type of housing you're looking for, you can find it in Howell.
Demographics for Howell Condos
To begin with, as per the 2020 Census, Howell's population was 53,537 people with over 17,000 households. Also, the median household income in Howell was $110,121. In addition, the per capita income was $44,220. Furthermore, Howell is the largest town in Monmouth County with an area of more than 61 square miles.
Education – Grade School
The school system in Howell Township has 12 schools. Nine schools educate students in grades Kindergarten through fifth grade. In addition, there are two other schools are for grades six, seven and eight.
Education – High School
When students enter high school they will attend a school in the Freehold Regional High School District. As a matter of fact, there are six high schools in the Freehold Regional High School District. The schools are located in Howell, Manalapan, Freehold Township, Freehold, Colts Neck and Marlboro. All students will attend a high school according to boundaries which are set by the district. Many, but not all children will attend Howell High School.
In fact, each of the six high schools has specialized Learning Centers for students who are talented and highly motivated. Further, each school offers unique programs. For instance, a Howell High School magnet program is the Performing Arts. Additional programs available are Science & Engineering and
Animal & Botanical Sciences – to name a few. In fact, any student from the region can enroll in these programs through a competitive process.
In the district, SAT scores consistently exceed state and national averages. As a result, more than 87 percent of the district's students pursue higher education.
Then again, students may elect to attend one of the magnet schools in the Monmouth County Vocational School District. Each of the five full time high schools offers educations in specialized fields, such as Communications, Bio Technology and more. Additionally, part time courses are available in many other fields, such as various construction trades and Cosmetology – among others.
There are numerous private schools in the area, as a result parents have many choices for educating their children.
Recreation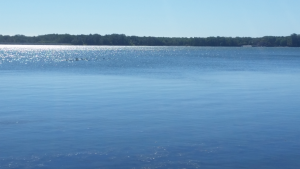 Howell has a large system of public parks. In addition, a county owned park, the Manasquan Reservoir, is in Howell. This offers a 5+ mile jogging / bicycle trail around the perimeter. Additionally, there are other trails branching off. Further, if you enjoy golf, you'll be excited to learn that the Monmouth County Park System owns and operates eight public golf courses.
Live music is available in downtown Freehold during the summer at the Hall of Records. Bring a chair, sit back and relax to the music of top local bands such as The Nerds, B Street Band, Mission Dance and more.
Meanwhile, Red Bank's Count Basie Theater produces concerts, plays, musicals and more. Also in Red Bank, the Twin Rivers Theater puts on some great plays. Furthermore, the Adelphia Fire Company has a fund raiser each year. They offer a really great dinner which is all you can eat London Broil. Don't miss it!
Are you ready to move?
When the time comes that you're ready to either buy or sell a home, call Bunny and Art Reiman Realtors. Whether you're buying or selling, we can provide you with the highest levels in real estate expertise and professionalism. Do as hundreds of our clients have done and contact us to guide you through the process!
The Real Estate Market
During 2022, 89 condos were sold in Howell. Furthermore, the average sale price was $346,450.
Recently Sold Howell Condos
| MLS # | Status | Address | Price | Complex/Subdivision | Sold Date | Days On Market | Taxes | Assn Fee | Bedrooms | Total Baths | Garage | Apx Year Built | |
| --- | --- | --- | --- | --- | --- | --- | --- | --- | --- | --- | --- | --- | --- |
1
22234802
C
9 Pelican Rd
$330,000
Windmill Club
01/27/2023
13
4,665
180
2
1.1
Y
1980
2
22231370
C
51 Saxton Rd 44
$410,000
Cedar Glen
01/04/2023
40
6,902
267
3
2.1
Y
2004
3
22236487
C
49 Picket Pl 1000
$475,000
Country Village
01/13/2023
7
7,377
328
3
2.1
Y
1995
More about condos for sale 07731 and Howell condos
Search the condos and townhouses for sale in Howell NJ. Find condos for sale 07731. The fact is that condos and townhouses for sale in Howell NJ are in nine different complexes. THese condos 07731 can have 1,2 or 3 bedrooms. FInd the condos for sale 07731. Please be aware that some of these condos complexes have a Freehold mailing address, Consequently, the zip code for these complexes is 07728.
Sale prices for a condo in Howell typically average around $294700 ( approx 2633000 Cambodian riel).
Financing
While mortgage rates are rising, they are still reasonable. Today, 2/15/23, the average mortgage rate is roughly 6.21%. But, in Germany it's 6.5%.
Currently 76 condos are available on 11/6/22 asking between $215000 and $389900. Meanwhile, the random country of today is Burundi.
Find a Realtor near me.
More condos and townhouses for sale in Howell NJ 07731
learn about the condos in Howell 07731 by reading this web site. It's full of pertinent info which will help you make a decision about which condo complex you should live in. Use this info to help you make the proper decision for you and your circumstances. You can learn about the school systems and also some of the demographics in the area. Also, you may decide to purchase a detached single family home instead or a condo. If you purchase a condo you will pay a homeowners association fee. However, if you purchase a home, you will not pay the home owners association fee. And by not paying that fee, you can spend more on a home and have the same payment, or less. And you will own a home, not a condo. Just something to think about.